The Artisan Group is like a huge group of family and friends and the members are constantly supporting each other, giving advice, and sharing business info, suppliers, ideas, and trade tricks. All of these perks of being a TAG member are invaluable but the one that has meant the most to me is that my time with The Artisan Group has boosted my confidence in myself and my business in a way I never expected! — Stephanie Hovsepian, SassyBelleWares

Celebrities have plenty of opportunities to receive manufactured luxury goods and that's great, but we want to introduce them to the best of the best being created by small, artisan-owned businesses. — Valerie Guerrero, Founder of The Artisan Group
The Artisan Group® is a premier entertainment marketing organization, and we are on a mission to introduce Hollywood to the best of the handcrafted movement. Membership in The Artisan Group is by invitation only. The result is an exclusive, close-knit community of talented artisans who exhibit excellence of product (appropriate size-wise for gifting), great product photography, impressive branding and online presence on social media, and an established online sales record.
We do it by providing owners of artisan businesses the chance to introduce their products to celebrities, industry leaders, VIPs, and members of the press through participation in luxury celebrity gift lounges.
Because The Artisan Group takes a collaborative approach to participation in these celebrity lounges and costume design submissions, a marketing opportunity that would be prohibitively expensive for most small companies becomes surprisingly affordable.
We're also known in the entertainment industry as the go-to source for artisan-made jewelry and accessories. To date, The Artisan Group has placed over 1,000 artisan products, created by our members, on over 70 hit television shows.
Members of The Artisan Group showcase an array of handcrafted products, including jewelry; bath and spa products; designer stationery and paper goods; crocheted and knitted accessories; clutches, purses and totes; hand-poured candles; hand-bound books and journals; illustrations and paintings; fine art photography; hair accessories; and pet accessories and toys.
For nearly a decade, our experienced event representatives have acted as spokespersons and ambassadors for countless artists at Hollywood's top gift lounges, with fantastic results. Because they know and trust us, most celebrities will pose for a professional photo with our artisans' products.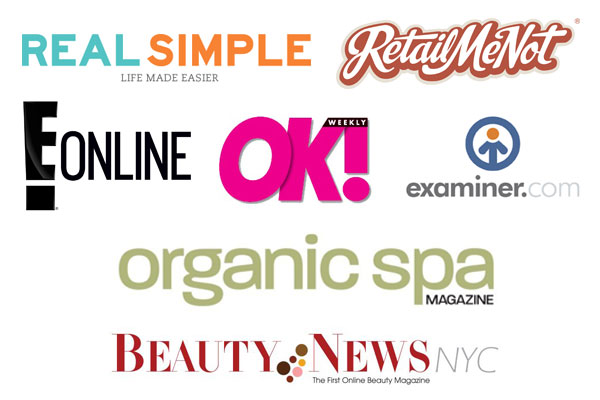 Gifting celebrities is a great way to get your product noticed but often overlooked are members of the press and industry leaders. Not at The Artisan Group! At most gift lounges, as many as 40 members of the press will attend—including ABC News, AOL Beauty, The Style Network, The Huffington Post, E! News, Life & Style Magazine, TigerBeat, Splash Magazines, Fox and MSNBC to name a few. They are looking for the next 'big thing' to write about and we are there to help, offering specially prepared Press Bags that are designed to grab their attention.
We are also on-point with courting key industry executives, directors, costume designers, celebrity stylists, talent managers, producers, and buyers—because they love their swag too, and are often generous endorsers.
We also offer members guidance in sales, marketing, social media and public relations.
Apply HERE.